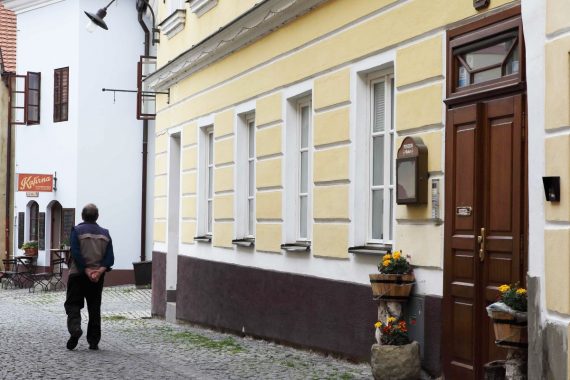 WARNING: Due to the closed communication from Plešivecké Square, access to the penzion is possible only from one side, towards the street 5.května. Thank you for your understanding. Pension Weber
Welcome to the website of our pension,
located in newly, elegantly reconstructed building in picturesque heart of the city of Český Krumlov.
In our family run pension, a friendly atmospehere and comfort meet with aesthetics of times long passed by. Even though we are located no more than 10 minutes walking from Český Krumlov's central square. In near vicinity of our pension you can find a Kafé Plešivecká, where you can not only enjoy comfortable seating and a cup of coffee, but also have a nice breakfast. For lunch and dinner, we recommend an italian place nearby – Vrátnice restaurant.
More Info